PDAC 2023
Be part of the Peruvian Delegation PDAC 2023 and participate in the most important mining convention in the world from March 5 to 8 in Toronto - Canada.
ahinostroza@canadaperu.org
Delegación
WHY BE PART OF THE PERUVIAN DELEGATION IN THE PDAC?
The Peruvian delegation is conformed by the highest representative of the Peruvian government, the main executives of the mining sector and the most prominent promoters of the country's economy.

You will be part of the Peruvian delegation, participating in the different activities , networking and business platforms.

You will position your company as a solid Peruvian mining flagship company.

The platforms held in Toronto offer Peruvian delegates the opportunity to interact with entrepreneurs from 130 countries, mining investors and the highest global executives of mining companies, which will allow you to strengthen your commercial and business strategy.
WHO ATTENDS THE PDAC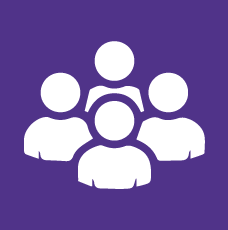 +30000
ATTENDEES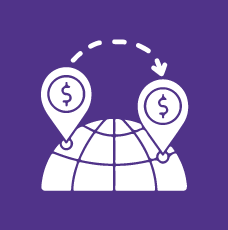 +1293
INVESTORS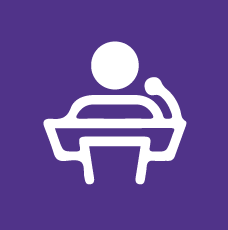 +18
SPEAKERS IN PERU DAY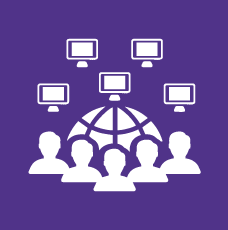 +7
NETWORKING EVENTS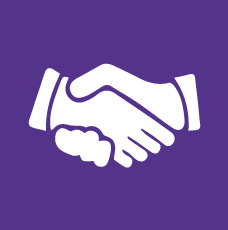 +47
COMPANIES IN THE PERUVIAN DELEGATION
Agenda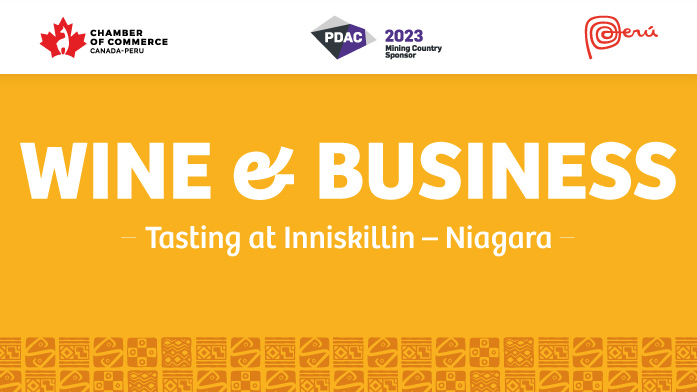 SATURDAY | MARCH 4TH, 2023
WINE & BUSINESS - Tasting at Inniskillin – Niagara
Meet and greet of the Peruvian delegation. Immersion on the winery lifestyle at Inniskillin Estate.
---
By invitation only
10:00 a.m. - 07:00 p.m.
Location: Inniskillin Wines, 1499 Line 3, Niagara-on-the-Lake, Ontario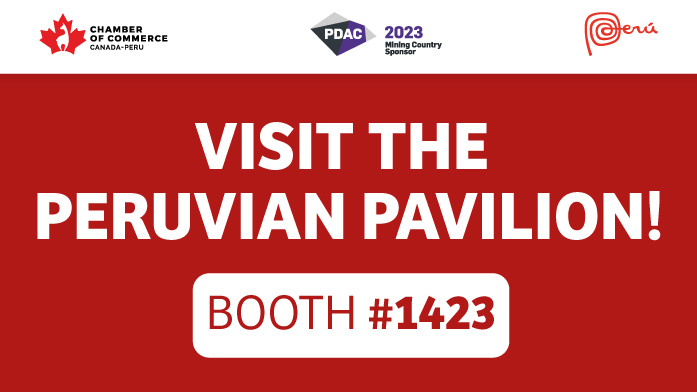 FROM MARCH 5TH TO MARCH 8TH
VISIT THE PERUVIAN PAVILION!
Discover why Peru is a mining country with much to discover, and your best option to invest.
---
BOOTH #1423
---
PDAC pass is required to participate
10:00 a.m. - 05:00 p.m.
MTCC, South Building, 222 Bremner Blvd, Toronto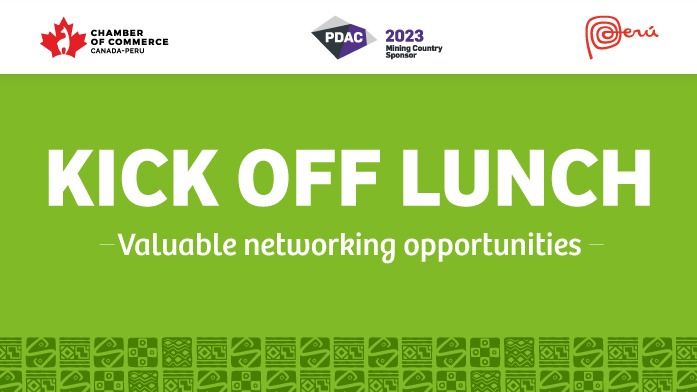 SUNDAY | MARCH 5TH
KICK OFF LUNCH - Valuable Networking Opportunities
A celebration with the biggest delegation of PDAC: PERU.
---
By invitation only
01:00 p.m. - 04:30 p.m.
560 King Street West, Toronto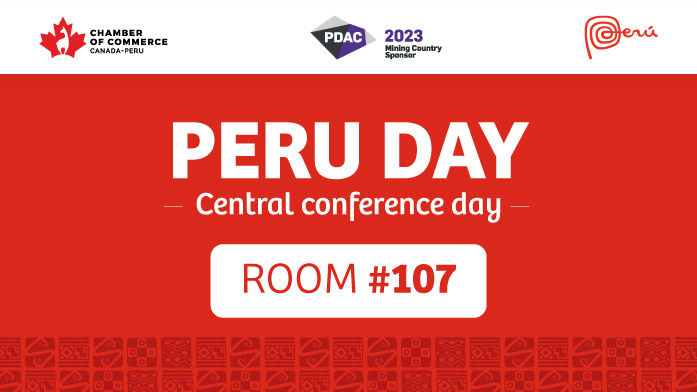 MONDAY | MARCH 6TH
PERU DAY - Central Conference Day
Conferences, panels and presentations with investors, mining leaders and senior government officers.
ROOM #107
DOWNLOAD THE AGENDA HERE (ENG)
---
Free access
09:00 a.m. - 01:00 p.m.
MTCC North Building, 255 Front Street West, Toronto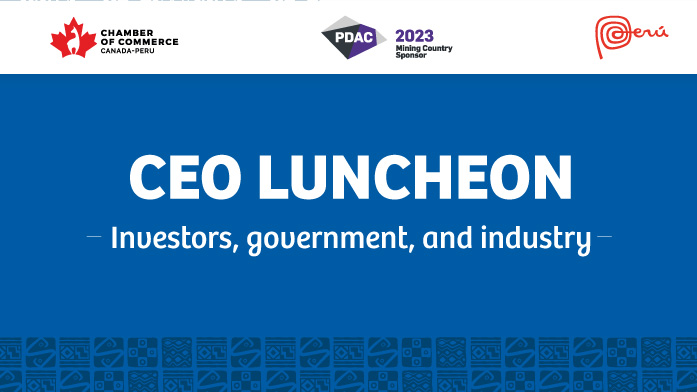 TUESDAY | MARCH 7TH
CEO LUNCHEON - Investors, Government and Industry
An exclusive event where investors and global executives will receive strategic information regarding opportunities to invest in Peru.
---
By invitation only
Networking Cocktail 12:30 p.m. - 01:15 p.m. |
Lunch Conference 01:15 p.m. - 02:30 p.m.
Ritz-Carlton Hotel, 181 Wellington Street West,Toronto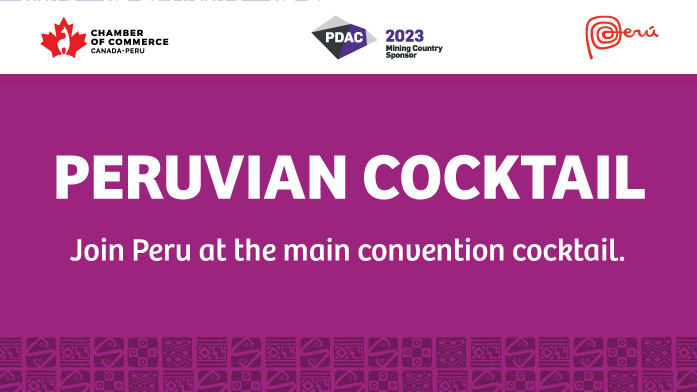 TUESDAY | MARCH 7TH
PERUVIAN COCKTAIL
Join Peru at the main convention cocktail.
---
Online registration and confirmation required
Limited capacity
07:00 p.m. - 11:30 p.m.
The Globe and Mail Center, 351 King Street East, Suite 1600, Toronto
RESULTS PDAC 2023 Sponsors